Pierceoff Threadless Body Jewellery



Threadless Body Jewellery is here!
A versatile and easy to use push/pull style of body jewellery, threadless body jewellery is the latest stage in body jewellery. Say goodbye to trying to line up threads to screw on attachments, it is as simple as bending the attachment pin and then popping it into the hollow shaft. Our range includes: Nose Stud Stems, Labret Studs (in 2mm and 4mm size bases), Barbells, Bananas and fantastic Attachments to suit all of them!
What is threadless jewellery?
Threadless jewellery consists of hollow post or shaft and an attachment with an external pin. The lack of threads is not only better for your piercings when inserting, removing or even wearing your jewellery but they also avoid having any issues of threads coming loose, so it is even more secure in your piercing.
How does it work?
Threadless jewellery works by using tension to secure the attachment in place. The external pin on the attachment is slightly bent to create the necessary tension against the hollow shaft which keeps it securely in place. See below for a step by step instruction on how to fit your threadless jewellery.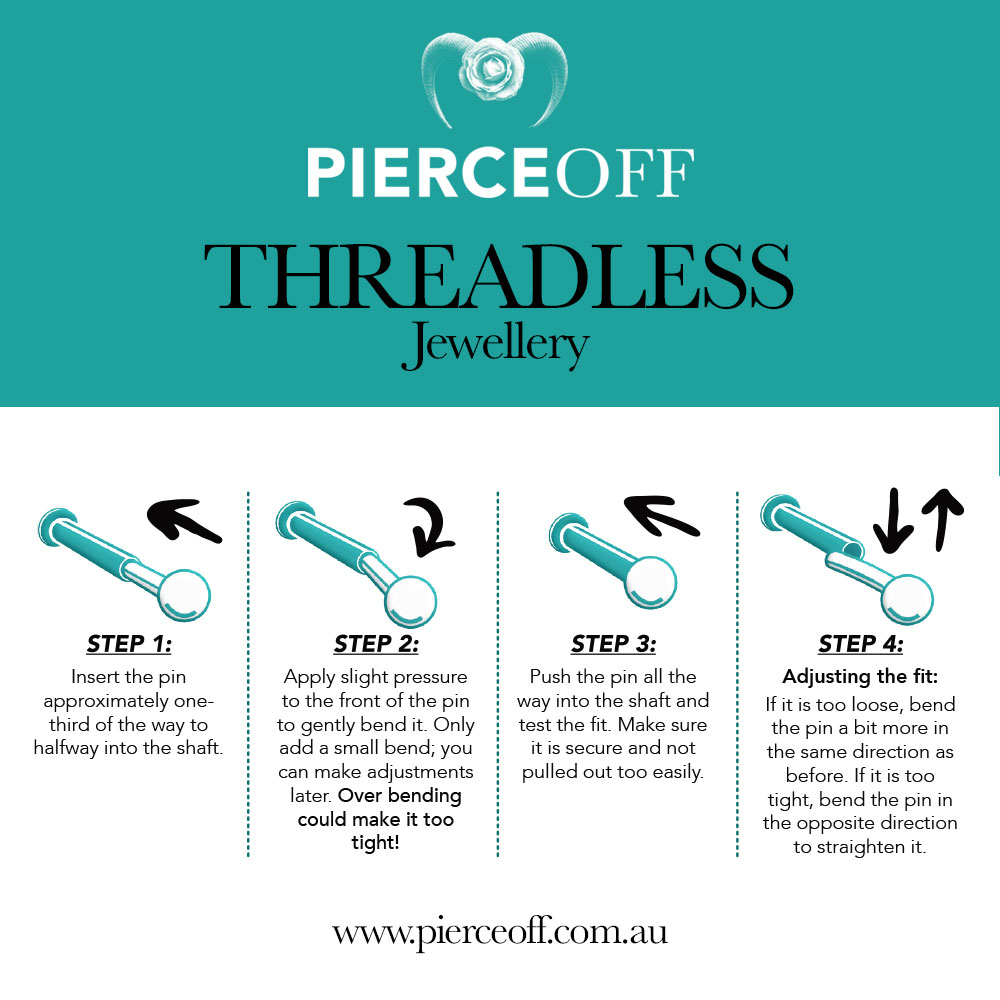 ---
Leave a comment